Have you had trouble thinking of unique marketing ideas to spread your glorious idea?
Nowadays, you need to make yourself stand out to survive the sharks roaming the financial ocean. And unless you want to blend in with the shoal of other businesses.
Here are 7 unique marketing ideas to create the ripple you've always desired.
This article contains affiliate links to products. I may receive a commission for purchases made through these links. However, this does not invoke a personal bias toward the product/s.
Bribe Them
Don't swim up to them in person or send them an email saying that you'll give them cash or Bitcoin if they use your product.
Do note that plenty of businesses use similar strategies. For a while, Paypal offered $10 to new customers. Some banks offer money for those who start a new checking account with them and maintain a minimum balance.
Most affiliate programs offer "X" money for every new person that you refer to their software or website. For instance, if you were to sign up for Airbnb through this link, you'd get a $50 credit.
You might ask if it's a waste of money.
It isn't. It's deductible. It's an investment. And usually, it works too. People love free stuff.
Who doesn't want free money? And even if those users come to your product or service just for the free dough, why not get a testimonial out of them? Some reviews? Or, provide outstanding service to glue them to your brand.
If you want to go for a more cost-efficient route—
---
Make National (or International) Headlines
Is this more cost-efficient, though? It depends on how you execute it. Amazon made headlines when they offered $10 credits to users who let them track their data. Not a good example, but an example, nonetheless.
Here are some ideas as to how you can make national headlines.
Getting involved in local events.
Strong content marketing campaign on social media.
Reach out to journalists
Sell exclusive products, limited edition, etc
Has your brand not had enough fame through headlines? Let's dive deeper.
Create a Viral Video to Upstage Previous Unique Marketing Ideas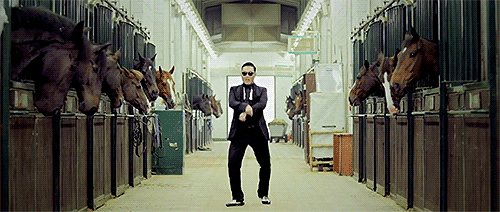 Might be short-lived fame; however, this could generate a lot of sales.
Here's a short story. PSI's Gangnam Style went viral on YouTube in 2012. With the platform alone, he made $800k+. To this day, he still vacuums cash with the passive income his channel provides!
Furthermore, if you have a YouTube channel, this gives a lot more exposure to your brand's personality. Therefore, leading to long-term benefits, a priceless (possibly toxic) community, and valuable feedback.
Do you still need more?
Let's retreat from the shoal of businesses and get some fresh air.
Legal Moss Graffiti and Street Art
Street art and graffiti. It's no longer reserved for artists. It's apart of an arsenal of unique marketing ideas for you to disrupt the norm! Not only will you create eye-catching ads that will imprint on customer's minds. They'll spread your brand through social media like wildfire.
Let's view some examples modern marvels.
This is moss art.
This is street art.
It can be used in a lot of creative ways for just about any industry! Especially if you manage to place it within a populated city.
What could a brand do with this other than make national headlines?
One could post it on their social media pages. If it's interesting enough, it'll pull in enough eyes who might share it with their friends or followers, further extending the web of your brand. Thus, exposing what you stand for and what value you provide.
Let's talk about art within an establishment if you have a brick and mortar environment. Or a convention booth.
---
Create "Instagram worthy" Establishments or Products 
This could be tied in with the previous point. However, It isn't.
People love weird pictures. Whether they're on Reddit, Instagram, or Facebook; they'll share it. As long as you're able to show that the products are apart of your brand, then these pictures will serve as free advertising.
Providing an image to shout 1,000 words to your potential customers.
Do you see this product?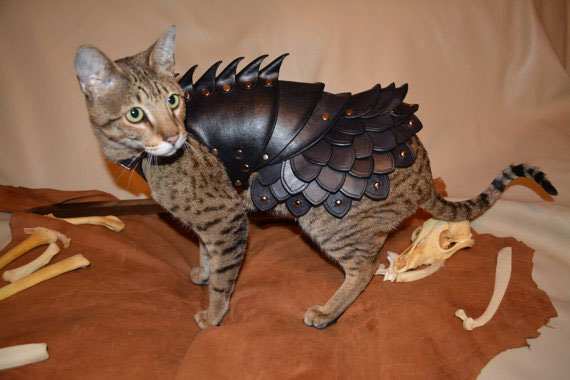 It receives a lot of shares. Is it practical? Hopefully.
Also, consider this when creating your wacky advertising strategies. Make sure that someone would buy it.
Weird pictures don't have to be just about physical products involved in your brand.
---
Design GIFs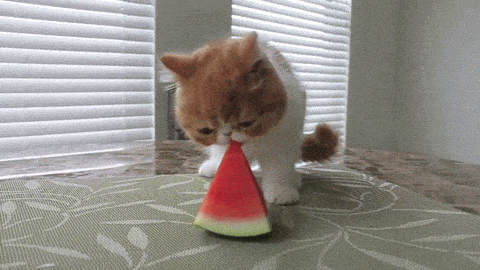 If you use social media or a blog you need a tool to supplement your writing. Humor. Or at least some form of visual enticement.
Usually, GIFs achieve this.
If they're engaging enough, people will share them everywhere online. It could make a gif platform, further promoting your brand for free.
You can fire up Photoshop or use a website like Giphy to create a GIF for your brand. 
Now, speaking of free promotion, let's cheat.
---
Help Readers Cheat…Just a Little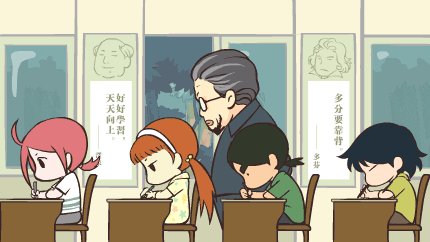 Type "x" cheat sheet into Google and see what you find.
Since time is precious, a lot of us need cheat sheets to save us time. Help us find what we need without having to scour Google for results.
So, how could you implement this into your marketing strategy?
Find ANYTHING that your brand could provide a cheat sheet of, take the idea to Google Docs or a photo editing program, create it, convert to a PDF, then offer it for free on your website.
You could use it in a campaign to promote your email list.
For example, "Get a free Bootstrap 4 Cheat Sheet now" and you have your email signup form within the popup. Afterward, they're enticed to sign up, receive the cheat sheet, and now you have a body to promote to.
Or.
You can have a blog post dedicated to this cheat sheet, which will help a lot for SEO. That way, when someone types that cheat sheet into Google, they'll be led to your website. Giving you traffic.
Another point, if it's in an image format, it could be shared across platforms such as Pinterest or Instagram. Giving you even more potential to make your brand go viral.
---
Cheating, bribery, and fame. All promotional efforts which fall out of the norms of advertising which can put you ahead of your competition.